The Bush Pilots
Say Goodbye
to
The Hosts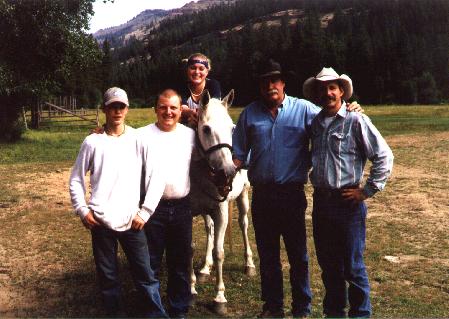 We can't thank these folks enough
for all of their
hospitality and friendship.
Left to right
JV, Zeb, Tera, Otis and Skip
I can't remember the horses name,
but I think It and Pete chatted for awhile.
Pete says It told him to go ahead and
have another drink.
That was our trip to Minam Lodge.
We hope to go again soon.
Thank You for visiting.
---
If you would like to contact Minam Lodge, write to:
PO Box 3384, La Grande Ore.
or Call: 1-888-454-4415
or Visit - http://www.minamlodgeoutfitters.com/minam/
---
Back to the Bush Pilots home page.